China Anne McClain

Welcome to the Official China Anne McClain Wiki! Today is 22 OF 09 and there are 297 edits

China Anne McClain is an American singer-songwriter, actress, musician, and dancer. Her father and mother are singers and producers. She has two sisters
\namely: Sierra and Lauryn, forming the group McClain Sisters.
view Filmography

... That China Anne guest started on Wizards of Waverly Place as a good angel named Tina?
... That China went to Canada to film "How to Build a Better Boy"?
...That China and her sisters are fans of Michael Jackson?
...That China was the lead role in A.N.T Farm?
...That China currently weighs 110 pounds?
...That she is good friends with Kelli Berglund?
...That China worked with Adam Sandler and Kevin James in Grown Ups and Grown Ups 2?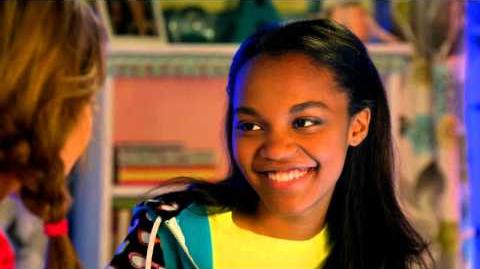 Thanks for being willing to help us out here at the China Anne McClain Wiki
To upload a picture, click here
To write a blog, click here
To write a new article, just enter the title in the box below.
For more help...click HERE!
Are you excited China was cast in How to Build a Better Boy?


Kelli Michelle Berglund 
is an American teen actress and singer. She is best known for her role as Bree in Lab Rats. She is also the protagonist in
How to Build a Better Boy
alongside China. 
Read More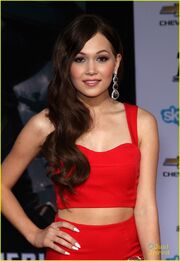 A.N.T Farm (2011-2014) was an American television sitcom that China started in. The show first aired May 16, 2011 as a preview on Disney Channel. The series ended March 21, 2014. read more
How to Build a Better Boy 
(previously known as "Building a Better Boy" is an American sci-fi/comedy Disney Channel movie. the movie premiered August 15 followed by Ariana Grande's new music video. The movie stars
China Anne McClain
and
Kelli Berglund
as the protagonists. 
read more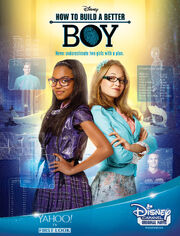 Chake (Ch/ina and J/ake) is the friendship of China Anne McClain and Jake Short. They first met in 2011 while shooting A.N.T Farm from 2010-2013. They are currently still friends. read more
How to Build a Better Boy
just aired! What did you think? 
Which project did you like most?
Ad blocker interference detected!
Wikia is a free-to-use site that makes money from advertising. We have a modified experience for viewers using ad blockers

Wikia is not accessible if you've made further modifications. Remove the custom ad blocker rule(s) and the page will load as expected.